LARP Distribution offers a range of wholesale skirts in medieval, Renaissance, and fantasy styles. Our historical skirts are essentials in the wardrobes of many women, and they are great for live action roleplay, historical reenactment, and more. Shop here for heavy cotton skirts that work well for peasant outfits, full length medieval maiden skirts, pirate skirts, and versatile skirts that will suit any number of looks and settings. We offer overskirts as well for layering with other historical or fantasy clothing to create an entirely different outfit. Versatile and easy to wear, we offer high quality medieval skirts for nearly any occasion and suitable for a wide variety of characters.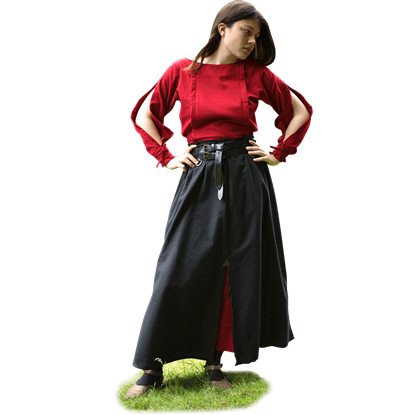 Item # MCI-3254
Lead your clan to victory against the great army that would oppress them. The Battle Skirt creates the right look for historical reenactment and LARP while offering the freedom of movement necessary to quickly strike down the enemy.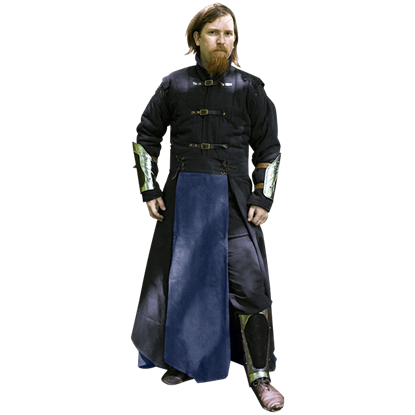 Item # MCI-3231
For the distinguished look of a skilled warrior, wear the Black Ice Battle Skirt. This heavy cotton garment features panels of dark blue and black which are split on every side for maximum mobility during fantasy LARP combat.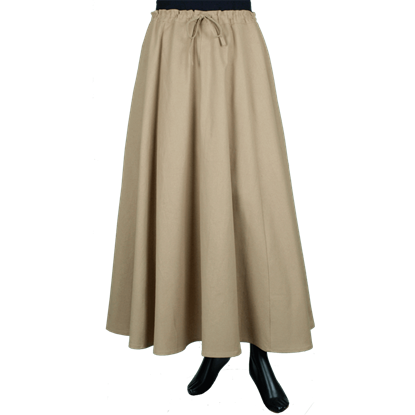 Item # MCI-2349
Our Womens Basic Skirt is a must have for any wardrobe. This skirt is very versatile in style and may be worn with many different themes. The skirt is quite adjustable for each size, as it has a drawstring waist.