Our Ruinous LARP gear at LARP Distribution are pieces that all fit the aesthetics of traditional fantasy orcs. This wholesale LARP gear is ideal for many fantasy LARP settings and characters. Here you will find orc LARP cleavers, axes, and throwing weapons as well as all our fantasy clothing specifically befitting a monstrous or rugged vibe. We also carry leather orc armour for defense during LARP battle. All our orc LARP gear is made of high quality materials and will appeal to a range of customers. Shop all our wholesale orc LARP weapons, armour, clothing, and accessories here, essentials for any fantasy LARP environment featuring this fantasy race.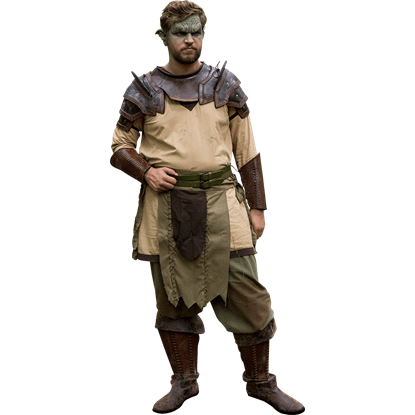 Item # MCI-3365
Half-Orcs often combine elements of both sides of their heritage in their wardrobe, like furs mixed with steel. The Azog Loincloth will allow you to express your Half-Orc heritage when you combine it with the rest of your outfit!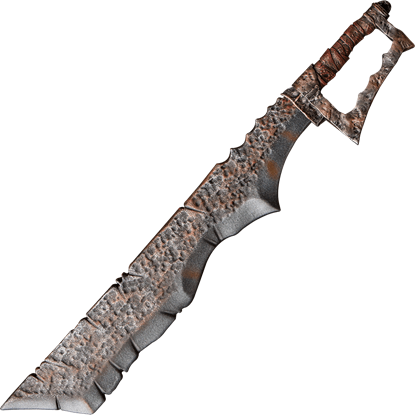 Item # MCI-3319
Slice up all who oppose you when you wield the Orc Cleaver LARP Sword. This ferocious foam blade has a rugged, battle-worn look that is perfect for rough-and-tough characters looking for a wicked weapon to wield on the field.