LARP Distribution provides an assortment of leather headwear and leather masks for protection and decoration of the head and face. We carry wholesale leather helmets and helms, wholesale leather mempos, and wholesale leather headbands for kids and adults, available in a variety of different colors and styles. This leather gear appears in designs ranging from fantasy to medieval to zombie to Greek and more, so almost any LARP character can be accommodated. Made from high-quality leather up to 13-15 oz., these pieces offer a great lighter alternative to our wholesale metal helmets.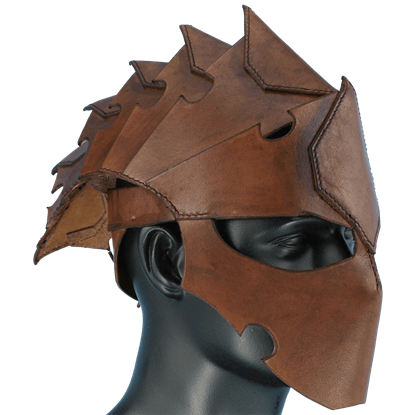 Item # MCI-2730
Join your fellow elves in an exciting journey to the human realm. Be prepared for a grand adventure and the wealth of unforgettable tales found only on the LARP battlefield with the Assassins Leather Helmet shielding your brow.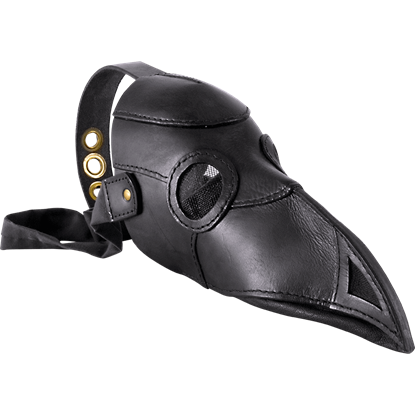 Item # MCI-3090
An eerie sight during the height of the Black Plague, the plague doctor or beak doctor would treat his patients in a striking bird-like mask. The Leather Plague Doctor Mask allows you to dress like this iconic medieval doctor.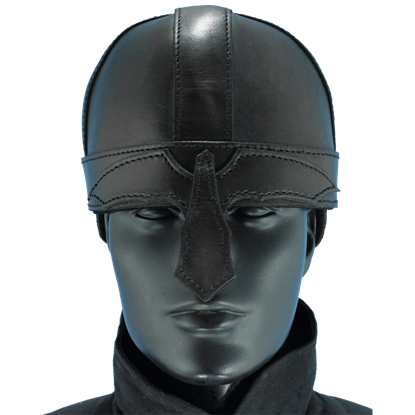 Item # MCI-2731
Leather helmets are ideal for re-enactors, LARPers, and fair goers. They are lighter and more comfortable than steel, while still providing an authentic look and protection. This Warriors Leather Helmet is made from quality leather.