Proper footwear is one of the most important aspects of any outfit, even LARP and reenactment outfits. LARP Distribution offers a selection of wholesale LARP footwear fit for live action roleplay, historical reenactment, or medieval costume use. Our medieval shoes and boots are made after historic styles, meaning they work for a variety of settings, from Viking eras and the Middle Ages to the Renaissance and fantasy settings. Shop here for all our wholesale mens and womens medieval boots and shoes in a variety of standard shoe sizes, great for a wide variety of characters and for all sorts of occasions.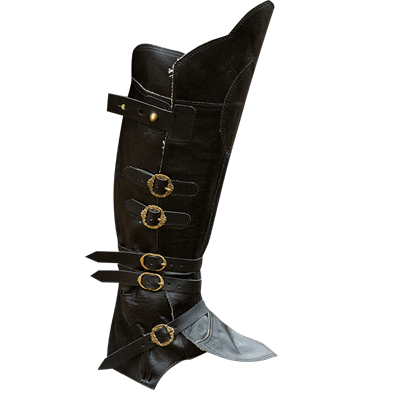 With the Ornate Buckle Pirate Gaiters, the roleplayer may wear a favored pair of modern boots without stepping out of character. This fine pair of boot covers adds authenticity and style to the exciting role of debonair buccaneer.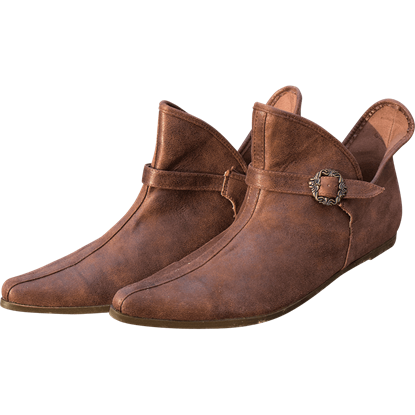 Be swift of foot and appropriately shod for an engaging stroll into the Middle Ages. The Ritter Cunibert Shoes are a perfect fit for historical reenactments and LARP events. Many a role benefits with the addition of this fine pair.