Ideal additions to any LARP or reenactment wardrobes, LARP Distribution offers a variety of medieval doublets and jackets ranging in style and historical inspiration. Many of our historical doublets and jackets make great outerwear pieces for protecting against cold weather chills. They all add different style to various looks, and they range from historical basics to clothing items fit for nobility. Renaissance doublets can create a princely appearance, while many of our medieval jackets are great for all character types. Shop LARP Distribution for all our wholesale jackets and doublets for live action roleplay, medieval reenactment, theatrical performance, Renaissance fairs, and more.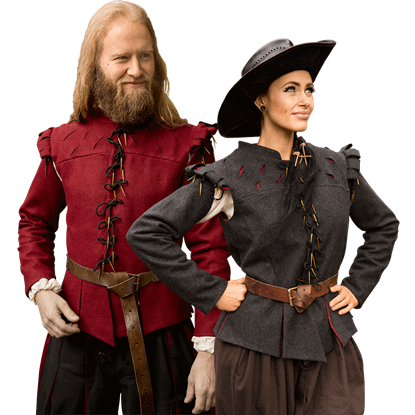 Item # MCI-3362
Bring your adventure loving character to life when you dress in the Aramis Doublet! With a rich, musketeer look about it, this medieval doublet is sure to come with incredible journeys and adventures, all while fashionably styled!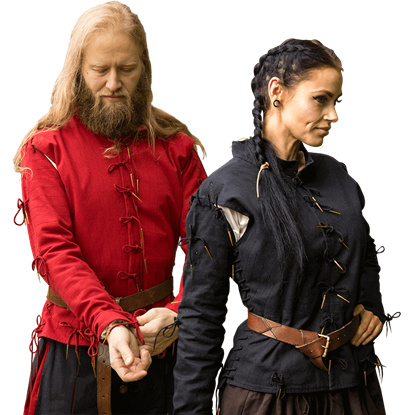 Item # MCI-3361
The Godfrey Pourpoint is a high-quality, form-fitting coat that will enable you to look your best in medieval style, while also allowing you to wear armour without having to don a special arming jacket! Use it to up your LARPing game!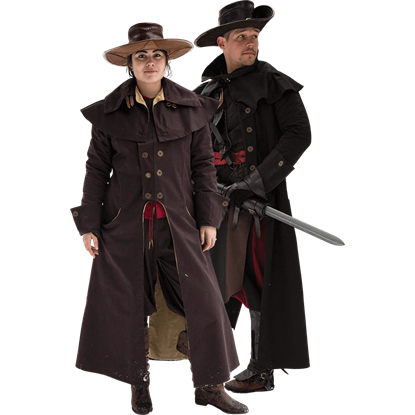 Item # MCI-3364
Dress like you hunt monsters and mean it with the Hellsing Coat! This incredible jacket will look great on you as you whirl about, shoving stakes into the hearts of hungry vampires and shooting silver bullets at rabid werewolves.