LARP Distribution offers all sorts of clothing items for creating a cohesive LARP character look. Shop here for wholesale womens medieval chemises, which are essential clothing items for wearing under almost anything. Our medieval chemises are made of high quality materials that are comfortable to wear, and they are ideal for wearing with dresses, skirts, bodices, and most other womens medieval clothing. These historical chemises are must-haves for LARP outfits, and they also work well for historical reenactment events, theatrical performances, and other events calling for a medieval, Renaissance, or fantasy appearance.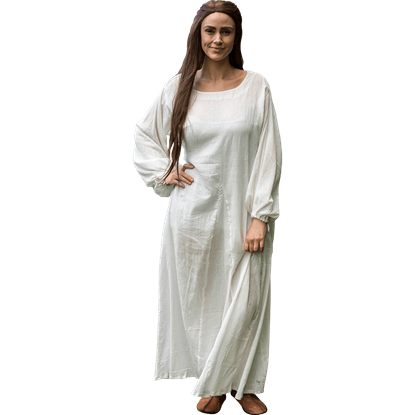 Item # MCI-3372
A simple, yet elegant addition to any medieval outfit, the Astrid Chemise is designed to be worn as a night dress to sleep in or an underdress to wear under your medieval gown. Dress in the proper medieval fashion with it!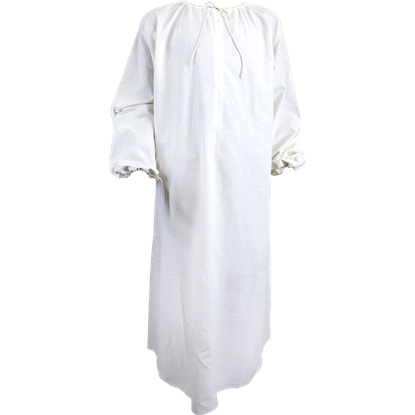 Item # MCI-3168
A period garment traditionally worn underneath a dress or gown, the shift, also known as a chemise or smock, would protect the outerwear from sweat and oil. The Childrens Shift can be worn on its own or with other medieval clothes.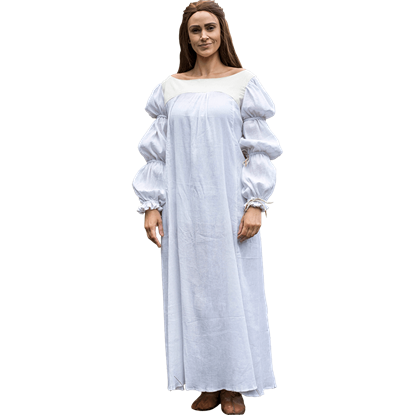 Item # MCI-3370
Typically worn as a nightshirt or as an undergarment, a chemise was a staple to medieval fashion. Now you can dress in the medieval style with the Lucrezia Chemise! Its length and opacity will ensure the protection of your modesty.