At LARP Distribution, we offer wholesale medieval, Renaissance, and fantasy clothing for everyone. Here you will find all our bodices, which are great accents to womens LARP or historical outfits. We offer a variety of bodice styles, suiting characters ranging from medieval maidens and lady adventurers to Renaissance noblewomen. Our historical bodices are made of high quality materials and look great worn over blouses or dresses, depending on their individual styles. These womens bodices and vests are essential garments for many historical reenactment and LARP wardrobes.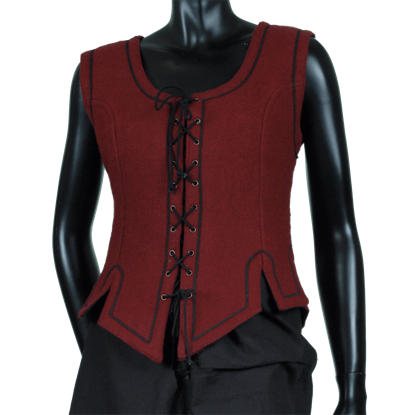 Item # MCI-2343
Our Ladies Vest is made from soft wool and is available in dark red, dark grey, and royal blue. This bodice laces up in the front and has outlining trim around the edges. Wear this vest over any chemise or shirt for an authentic look.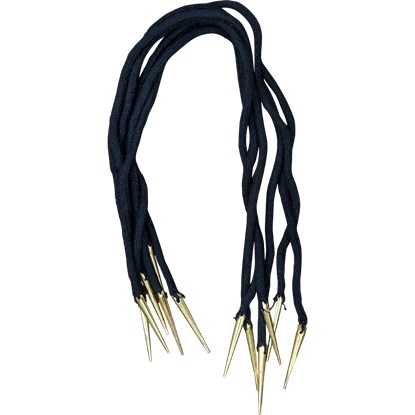 Item # MCI-3505
The Pointed Brass Tip Tie Strings are must-haves in any medieval wardrobe. Use them to replace missing strings, add new aspects to your outfit, or change up your look. They are sold as a set of six and come in a variety of colors.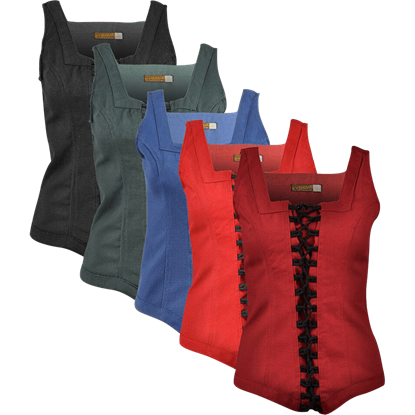 Item # MY100985
The Ursula Canvas Bodice is a garment for layering in a variety of outfits and costumes. Try wearing it over an undergarment, a long-sleeved blouse, or however you choose. Wear it to your favorite LARP event or Renaissance faire.